Salon DeJa Vu Salon DeJa Vu on A
1681 Van Dorn st. Lin. NE. 68502 4003 A street Lin. NE. 68510
402) 421-6868 ( 402) 261-9447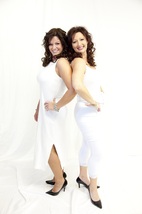 Our Story....Shannon and Cindy wanted to create a stress free and fun atmosphere for their clients to come for their beauty services. Retaining a professional and personal quality to their work was an absolute must. Salon Deja Vu became a reality in 2002, and in 2015 we added a second location in business they still provide that same professional service with an exceptional staff.